Woman buys crypt above Monroe's on eBay.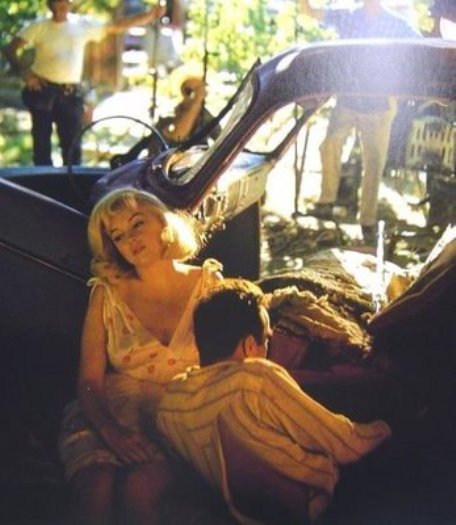 Creepy? Morbid? Sweet? You decide.
I happen to think if you'd like to lay face down directly above Marilyn Monroe's crypt well, I guess that's your right. But still. Wasn't she ogled enough in life? Leave poor Marilyn alone. I truly hope she rolls over for this one.
Not this guy, whose wife bought the uh, final resting peep:
"The price for spending eternity above Marilyn Monroe is more than $4.6 million.
That's how much the crypt directly above the actress went for in an online auction that ended Monday.
"The eBay.com listing says the space at Westwood Village Memorial Park Cemetery above Monroe is being vacated, making room for someone else. The listing also offers the detail that the current occupant is "looking face down on" Monroe, who was laid to rest at the cemetery in 1962.
"Bidding for the auction started at $500,000 on Aug 14. The final bid was $4,602,100.
The Los Angeles Times reported earlier this month that the seller was Elsie Poncher, who was putting her late husband's crypt up for auction to help pay off the $1.6 million mortgage on her Beverly Hills home."
Read it all here.
And that's M.M. above with the brilliant Montgomery Clift during a break filming "The Misfits." I'm sure she'd rather have shared real estate with Monty but, alas, he's long gone and...eBay happened.